Swapping Ice Cream for Chicken
On October 12, 2020, the Peachtree City Planning Commission unanimously approved the plans for the Popeye's restaurant that will replace the beloved Bruster's Ice Cream at 103 Lexington Circle.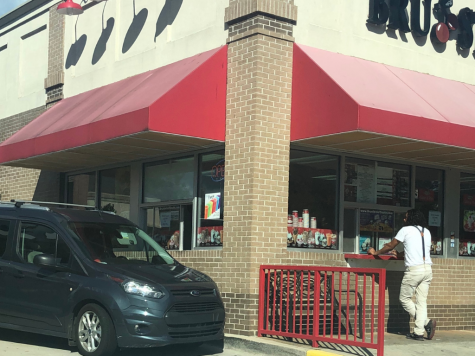 The drive-in with outdoor seating where families and friends have enjoyed good weather and ice cream for 8 years is in jeopardy. Popeye's, a 48-year-old fast-food chain, got permission to buy the storefront and replace the only Bruster's Ice cream in Peachtree City. "Yes I've heard of all of this, but we don't have information on that," the manager said. 
Along with residents in Peachtree City, the manager at Bruster's Ice cream read about the plans for the Popeyes to replace Bruster's Ice Cream in the Citizen, a local newspaper. "So, yes I did see the article in the newspaper and all that, but we don't know because they've had this going on for the last couple of years now, with different companies," The manager said. 
The Bruster's Ice Cream parlor employs 16 and a reported revenue for 2020 of $302,275.  "As far as the employees here… we don't know. We've just been getting calls about this going to be a Popeye's, but we don't know, we've not been told by the owner." 
With the nearest Bruster's Ice Cream parlor 10.4 miles to the east of Peachtree City in Newnan Georgia or 16.1 miles in Fayetteville Georgia, residents will have to make the trek to enjoy a choice of the 24 flavors offered.  Many were disappointed to learn of its closing. It was best put in words by Levi, a patron of the Ice Cream parlor, "Breuster's is closing? That's terrible!"