The New Booth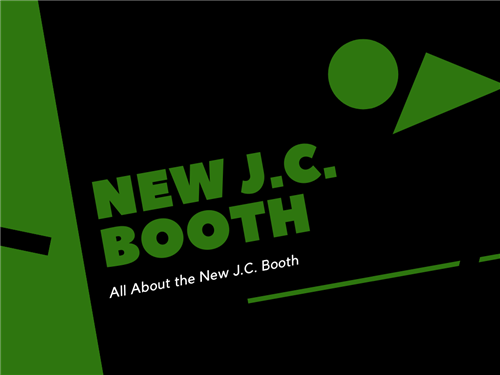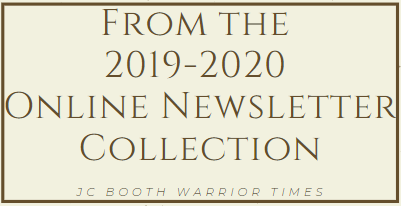 Did you hear that there is going to be a new Warrior Campus? Recently the school board decided that instead of renovating J.C. Booth they are going to build a brand-new school. "It is going to be off Stage Coach Road which is off of Robinson Road, essentially about a mile and a half from here. It's going to be across the street from McIntosh at that intersection," stated Mr. Greene. Our community is growing, and we need space for all the new students that will be coming to J.C. Booth. "They're actually building the school to house more than what we have now. This school holds around 1200 students. But in the new school, we'll be able to hold up to 1400 students." The new school will have many new upgrades. Mr. Greene reports, "Well first of all this school was built in 1978. So there's a lot of things that have changed and there's a lot of different technology that we require now. So there will be a lot more electrical outlets. All the technology will be updated. One of the things that a lot of people I think are looking forward to is we'll have a lot more light. We'll have better lighting, but we'll also have a lot more natural light. The hallways will be wider. The cafeteria will be bigger, just a lot of things that we will have that we kind of outgrew in the 40 years that this building has been here." One student stated that she would want to see an auditorium and more windows.
Miss Fisher and Miss Mosley went to J.C. Booth when they were kids. Mrs. Mosley states, "I attended Booth from 1981 to 1983. I started teaching in 1992 and I've been at J.C. Booth every year but one. When I attended Booth it was just a junior high, so we only had 7th and 8th grade. We also didn't have a cafeteria, so we ate in the pods. I had a cousin that went here that was a year younger than me, and we were very close so that was nice. And we also had the pep club, and so we would order t-shirts, and then we would sit in the stands and cheer at the football games." Mrs. Fisher remarks, "I attended Booth in seventh and eighth grade and I believe that was in 1984 or 1985. I have worked here at Booth now for about 13 years. We didn't have a cafeteria at all. We had the red pod, the yellow pod, and the blue pod. Another huge difference was that we were not allowed to wear shorts. We ended up taking a government class in eighth grade and our class helped transition the next grade level coming in to be able to start wearing short. My favorite memory was when we came to school one year on a Saturday because we had to make up the day due to bad weather or something like that and it got to be a fun day when we played games and had a happy day, and we had a good time all day long."
Construction on the new school will begin soon and the new school is scheduled to open in August 2021.
View Comments (6)