Let's Talk Climate Change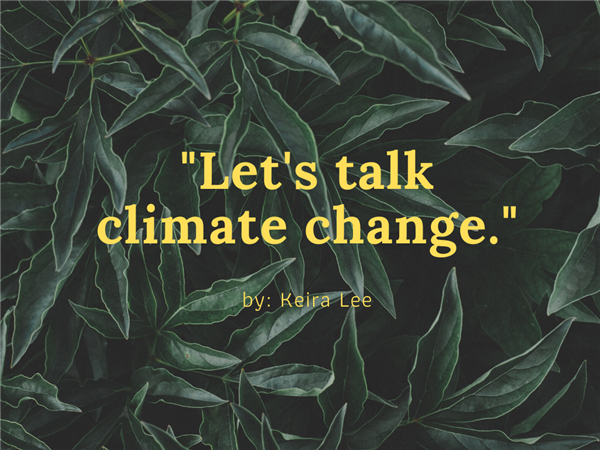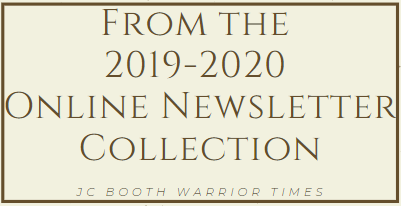 Lately, the effects of climate change have been getting worse and worse. Enough is enough, and we need to take action and do something.
According to climaterealityproject.org, the average world temperature is expected to rise by four degrees Celsius by 2100. Australia is burning, and one billion animals have been killed… so far. It is only three quarters through its fire season. Venice has had worse flooding than ever before. It may be cold here in Peachtree City… but look how hot it is in Asia at the same time! Heat records are being shattered every month. These are all results of climate change.
Climate change was never really a big concern back in the 70s and 80s. In fact, according to realclimate.org, people thought that the planet was cooling in the 1970s! Nowadays, climate change is a very large issue. Al Gore released An Inconvenient Truth, and Greta Thunberg told the United Nations about the urgency of climate change. There are many other countries that are going green as well, like Sweden, Norway, Germany, Denmark, and many others, according to ecowatch.com. Greta Thunberg led the Sept. 20 Climate Strike. People in ALL 7 continents participated in it. There were approximately 4 million people participated in it, which made it the largest climate strike in recorded history. (Vox.com)
According to usatoday.com, there are on average 2.57 million pounds of carbon dioxide released into the atmosphere every second. Of the 8 billion in the world, there are only several million addressing this crisis. There are companies that are still contributing to climate change, like Exxon Mobil and Chevron, according to insideclimate news.org.
72 people were randomly surveyed at Booth (including teachers), about their opinions of climate change. 82% of the people asked, understood what climate change is. However, only 58% say it's a big concern. When asked what they thought about climate change, a student said, "It's something that truly affects us and that we need to take responsibility about it."
"We need to find a happy medium to advance the planet while being friendly to it.", a teacher said.
As we discuss the woes of climate change, can middle-schoolers make a difference? Do we know all there is to know?
Leave a Comment